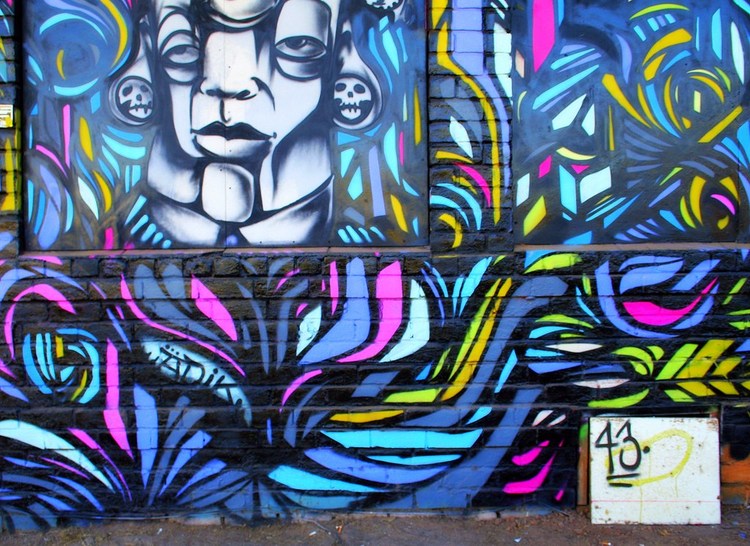 43. 43 is me and all my complexities!
(PID:4662680506)
Source
posted by alias
forty-onecrush
on Wednesday 2nd of June 2010 07:59:56 AM
43!!! June 2nd. Today is my 43rd birthday and I couldn't be happier! Summer is about to begin and I've had a wonderful year. Not only that, I have the most wonderful friends and people in my life who care about and believe in me. What could be better? I keep thinking that this is the beginning of even better things for me. I've secured my job this year; am on a good healthy track physically and emotionally; and continuing to work at myself at being the best person I can. I'm the strongest I've ever been in a very long time. Let's hope YEAR 43 is a good one. I'm leaving today for a nice long weekend in Cali. I couldn't be happier and hope to return with good memories...good times...and PEACE in my heart. Just no speeding tickets!! ;););) ___________________________________________________________________ Here's a little reading for you. 43 random things about me. I get a little long winded, so if I bore you...just skip to the end! LOL 1) I ran a 7:38 mile last week, doing a speed workout. Not bad. 2) My favorite meal is a good steak and asparagus...with a good bottle of red wine. 3) I'm a night person...always have been. I despise the mornings and could do without them. Problem is, my days start out very early...too early in fact. I sleep very little. 4) My greatest inspiration in life, still to date, was my Grandfather. I don't know if anyone will ever replace him and my thinking. There are so many things about me that come from him. My love of the outdoors, camping, cycling, writing, the love of the written word, rocks... He always believed in me. I loved him so very much. 5) I wish I weren't so vain sometimes. Then again if I weren't...I'd probably let myself go. 6) How is it that I can remember every, single phone number I've had since I was 6 years old and if you asked me my home number now...I have to look it up on my cell phone to see what it was? 7) I wish I was 3" taller and thinner. I wish...I wish...I wish... 8) When my mind's made up...it's made up. I'm pretty much one of those who doesn't budge on convictions and my thinking once I've done so. STUBBORN! However...some people just know the right kind of way to sway me...(damn you charming people who just have that way about you!!). 9) I learned that money and possessions do not make you happy. It helps...but does not always fill you. The true key to happiness is being with someone you love, doing something you love...laughing, loving and learning along the way. 10) I fail to understand why people live in sedentary lives...sit around...and never fill themselves with something more than a couch and tv set. 11) I quit watching television five years ago and it was the best decision I've ever made. I have a few shows that I like, but I'm never plopped down on a couch for anything longer than an hour here or there. Actually, I never plop down on my couch. 12) I have this one big, fluffy down pillow that I've had for years. I take it everywhere to sleep on. Crazy to some of you, comfort to me. 13) I have learned the hard way that if you speed and get caught a few times...it can be costly. 14) Which reminds me...traffic cams are the devil to me!!! 15) I still have every running shoe I've ever owned since I started marathoning a few years back. Don't ask me why? I don't know either. 16) I can proudly say that I've run two marathons in my life. One in 4:50...the other 4:26. It took a lot of work to accomplish doing both and was glad to get that 26.2 monkey off of my back. 17) I workout or train or exercise just about every day. 18) I'm really not a very patient person. If you think I am...I'm just pretending. 19) I keep a very clean house. Always have, always will. 20) I make my bed every day, even if it's two minutes before going to bed. 21) The louder the music the better. 22) Right now, Jack Johnson is what I've been playing. That boy is cute and has won my heart over in lyric...sound...mood...vibe. I hate it when celebs put a hex on me! 23) I love to eat raw chocolate chip cookie dough. I never make chocolate chip cookies for this reason. BTW...they are my favorite, even over cake! 24) My favorite cuss word is "fuck". What other word can be used as a noun, adjective, verb, adverb...at any given moment? I'm sorry if this offends any of you, but I really don't fucking care. See...adjective. ;) 25) People say I'm outgoing, not shy; but there are times where I could hide in a corner and not want to be noticed at all. I will never dance. I will never do karaoke. 26) My biggest enemy is myself and that I think too much. 27) For the life of me...I cannot eat anything from McDonalds. 28) If someone is a daily part of my life...he or she is special. I have many friends...but to be a daily part of it takes someone to grab me in a special way. Otherwise, I'm a loner. 29) I've never figured out why people settle for things in life...just settle. Settle for the bad relationships they stay in. Settle for the lesser of what they want. Just settle. I guess I have learned that you should live life to it's fullest the way you want to. I will never settle. I might remain alone in life...but I'll never settle for what wouldn't fill me the best. 30) A perfect day for me would be spent on the beach...eating...drinking...listening to music...taking pics till sun down. I like being outdoors and under the stars at night too. I don't need much. 31) I miss having someone care about me in life like I was the most important person on earth. Hugs...kisses goodnight...snuggling...sharing...waking up next to someone. I miss it so very much. I also miss the giving of myself in this way too. I have so much to give, it's not even funny. There are days where this is just plain hard and sad to me. 32) I don't hold back with what I want to say to people anymore. If I'm not saying much, it's because I'm thinking hard before I say it...so it comes out right. There are other times I just let it fly...usually in a witty way. You never know what's going to come out of my mouth at times. 33) Bass Ale, Patron, black & tans, Corona, Blue Moons (thank you miserlou!) and red wine is what I prefer. I really cannot drink fruity mixed drinks or cheap beer. Don't want the headaches. 34) I've never been one who can take naps. I feel like life is passing me by if I do. 35) My favorite color is a deep blue or black. 36) I have three tattoos and would get more if I didn't think that it would make me look too inked up. I have a plan for one more. I know the where...it's just the what and when. 37) I'm a goal oriented person. Once I set them...I hit them dead on. I'm also an insecure person...but hide it well. 38) I'm proud to say that my students from my first two kindergarten classes still keep in contact with me and are friends today. From age 5...to now 25...they have stuck with me all their growing years. For that, what I do, has had a purpose. 39) I'm partial to guys with short hair. 40) Baseball hats are a permanent fixture to my wardrobe on the weekends and when I'm off running around. 41) I grew up in a very conservative, Republican household and married a man who was the same. All my life I've been rebelling against those very ways and beliefs and I realize I'm much more liberal than I thought. Once I accepted this, I've been much happier. Funny how family and people try to dictate your beliefs. It's much better when you can believe how you wish and fuck the rest of what everyone else wants. 42) I'm very, very, VERY independent! I don't know if this is good or bad, but it makes me less needy of others. It also makes me very understanding of others who are the same. 43) It's great to be 43! Hell...I just ran a 7:38 mile the other night, right? Old yet?...fuck no! ;)
License and Use
This Abstract Noun - 43-43-is-me-and-all-my-complexities- on net.photos image has 1024x746 pixels (original) and is uploaded to . If you have a problem about intellectual property, child pornography or immature images with any of these pictures, please send report email to a webmaster at , to remove it from web.
Any questions about us or this search engine simply use our contact form
Published

06.02.23

Resolution

1024x746

Image type

jpg

File Size